Moderators: Bullitt, Aud8us, Michael Butterfield, johnny5
Take a look at the following FBI report. (I am going to upload other parts of this report that deal with possible Zodiac leads in New York state in the Zodiac docs section) But I am curious as to why the FBI so casually says "The Sixth Victim
known to be Zodiac's
was a Co-ed murdered in Riverside California in 1966"?
I wonder if the FBI suspected she was a Z victim despite Riverside didnt think so,or if they prematurely jumped to the conclusion?
---
If you read this teletype from SF FBI to Sacramento FBI dated 1/31/74, from the beginning (page one not pictured above)
http://foia.fbi.gov/zodiac/zodiac4.pdf
, the section in question is part of a recap, and just above the Riverside reference is written "TO DATE, THERE HAVE BEEN SIX VICTIMS WHICH HAVE BEEN ATTRIBUTED TO THE ZODIAC
BY THE POLICE AUTHORITIES
".
I looks to me like the SF FBI is merely relating the opinion of the police, in this case SFPD, possibly due to Morrill's opinion that the Bates letters were was a match for Zs. I doubt it's anything more than that.
---
Got it. That stuff is hard to read thru. And why wouldnt those PDF files be searchable by word?
---
I think because they are images rather than text. Someone here mentioned transcribing or indexing the FBI files, a noble undertaking to be sure. Maybe when glurk finished the Blaine transcription...
---
Bently wrote:I think because they are images rather than text. Someone here mentioned transcribing or indexing the FBI files, a noble undertaking to be sure. Maybe when glurk finished the Blaine transcription...
I think that was metaltomato. God Bless him if he is able to do it, what is there, 1000 pages?
---
Courtesy Morf and AKWilks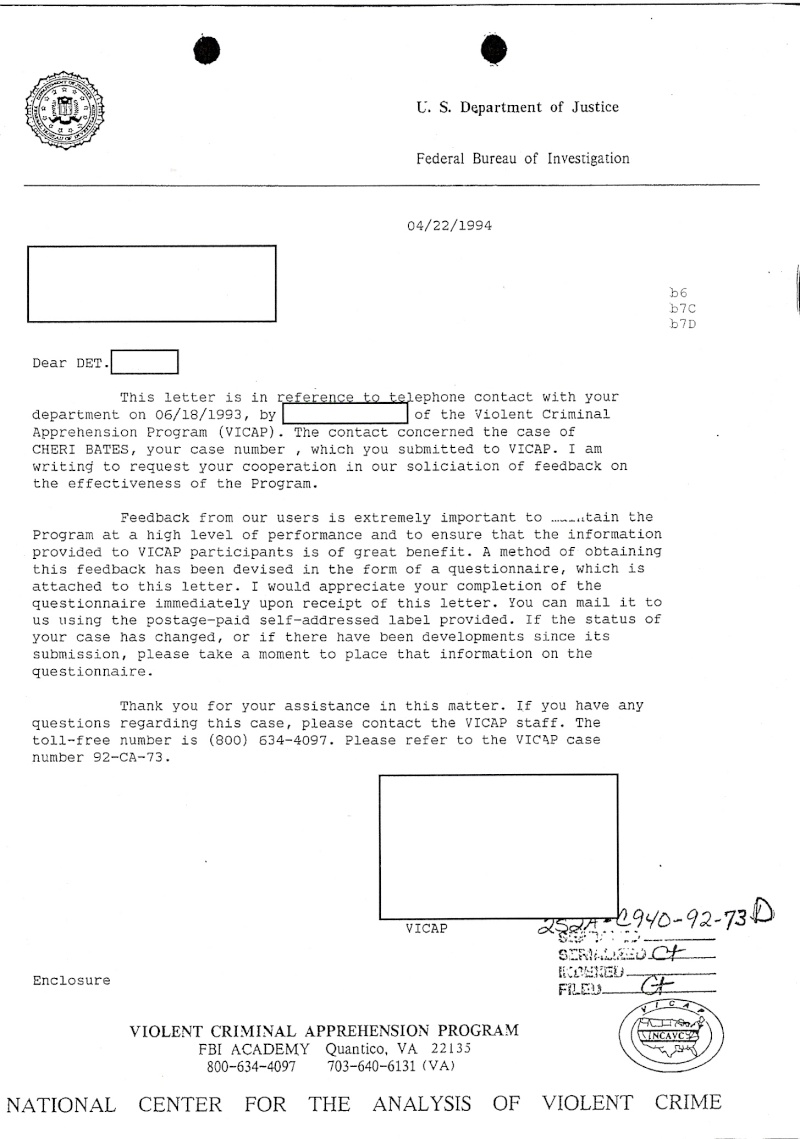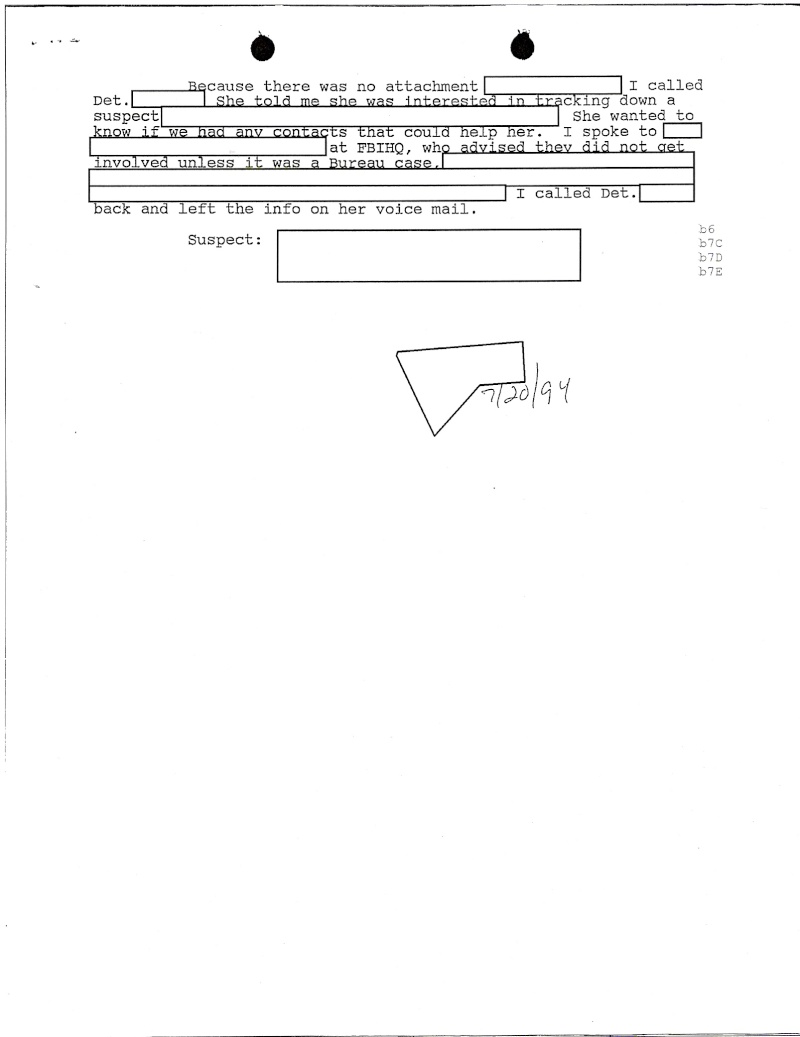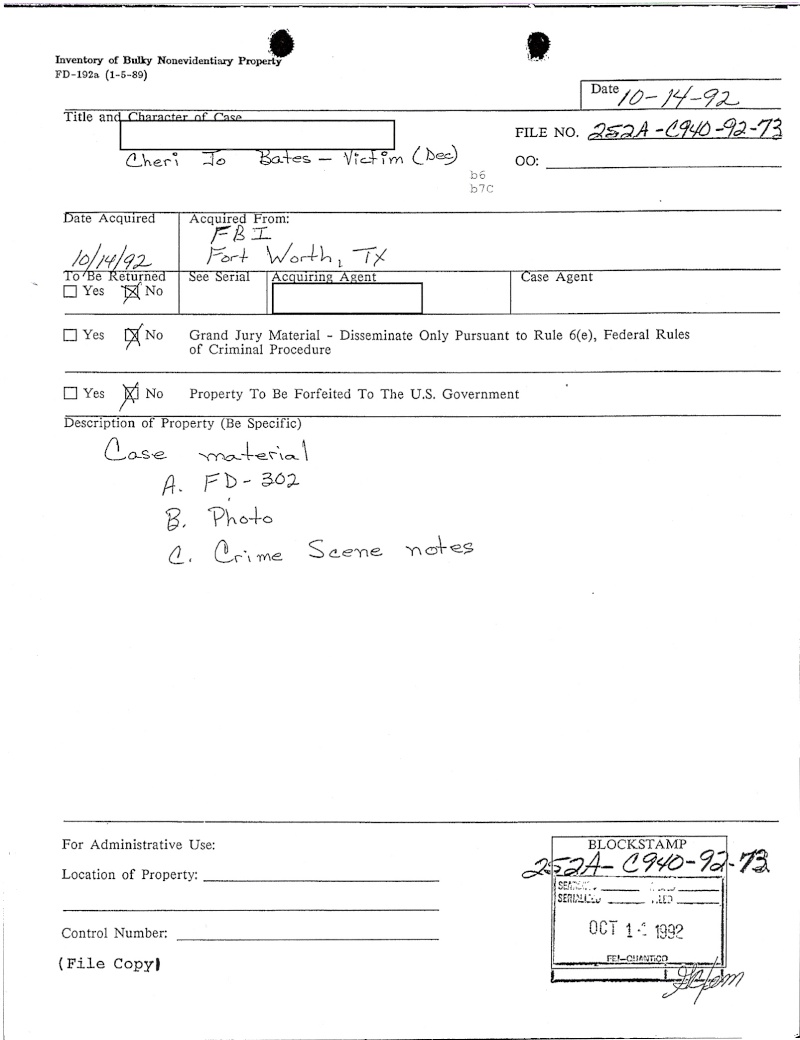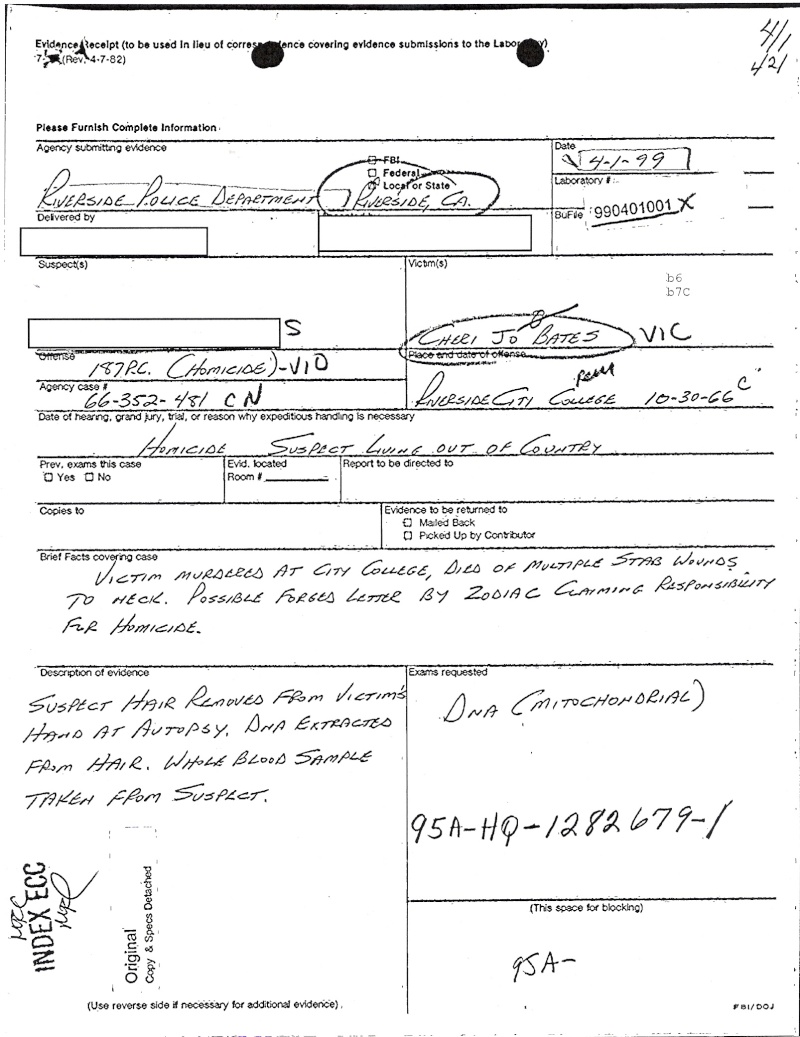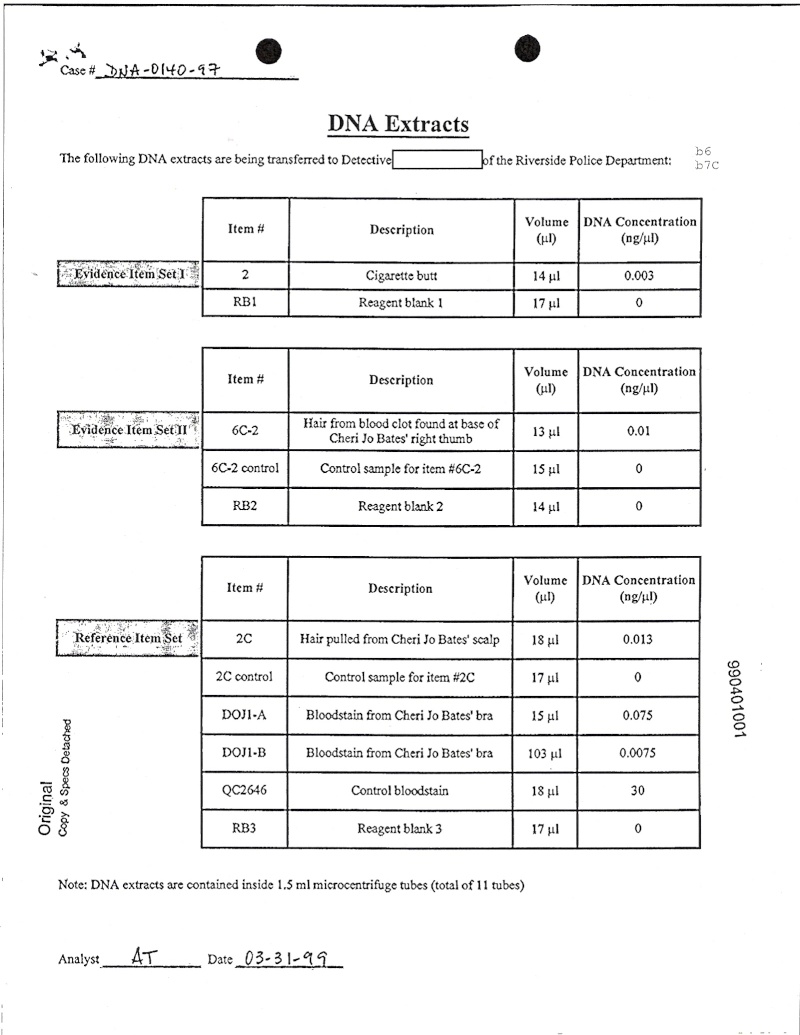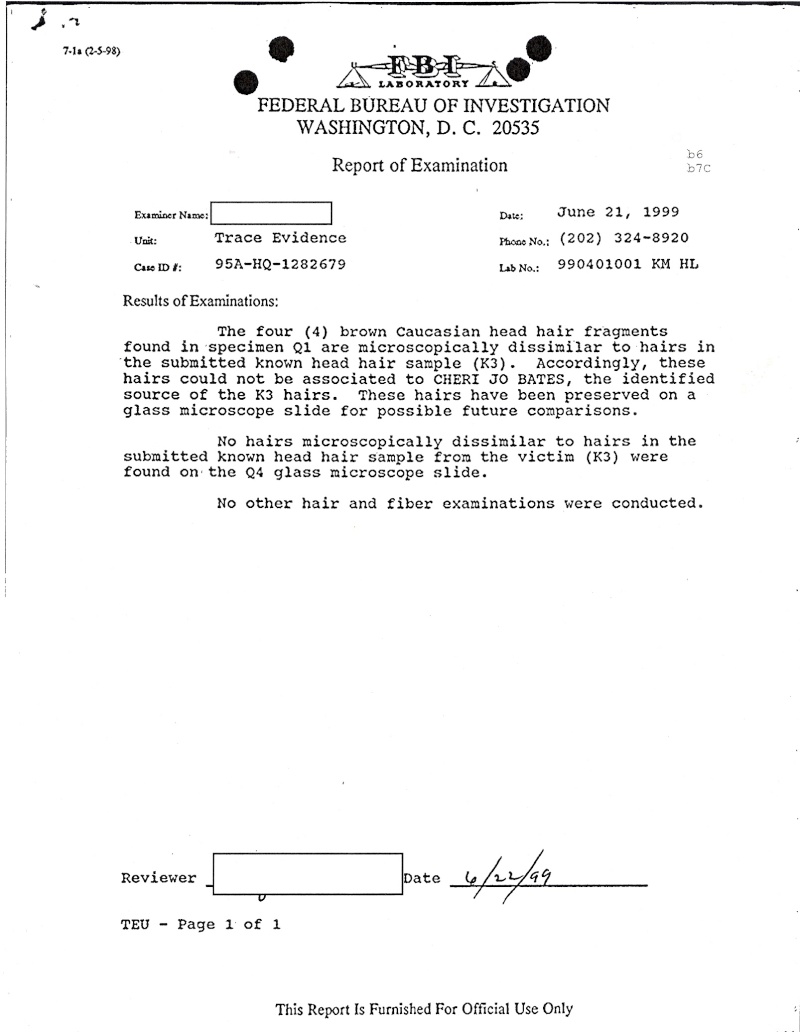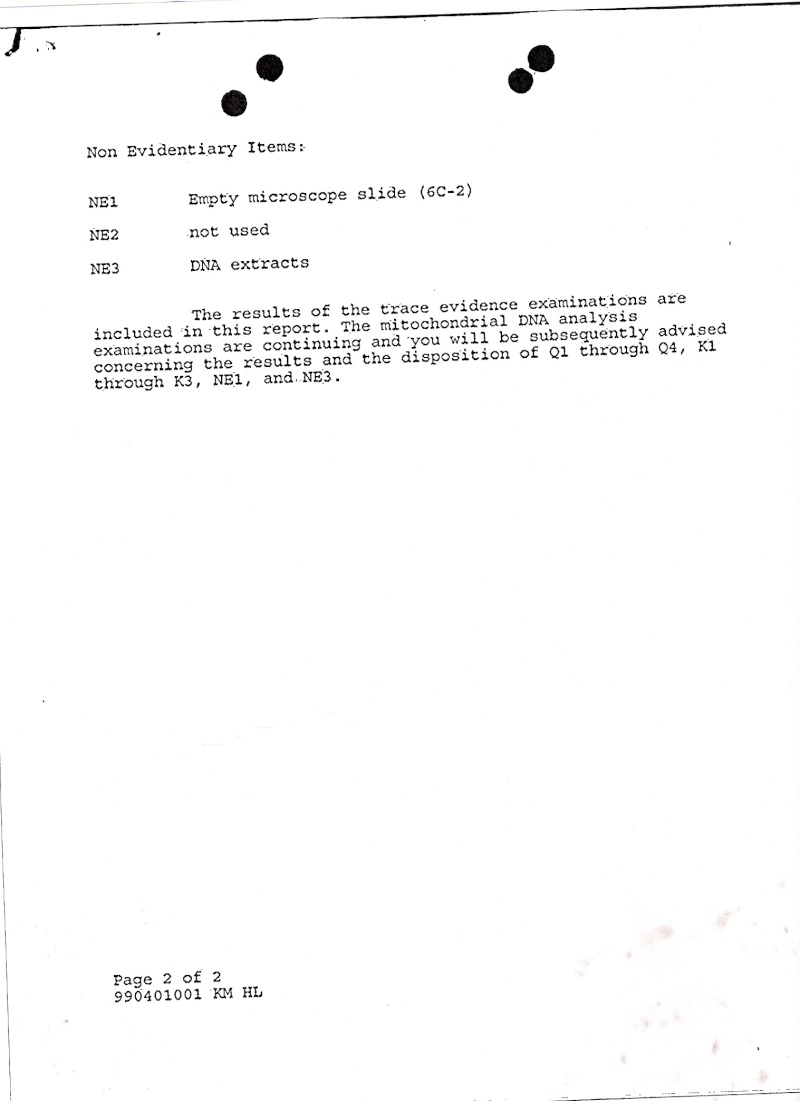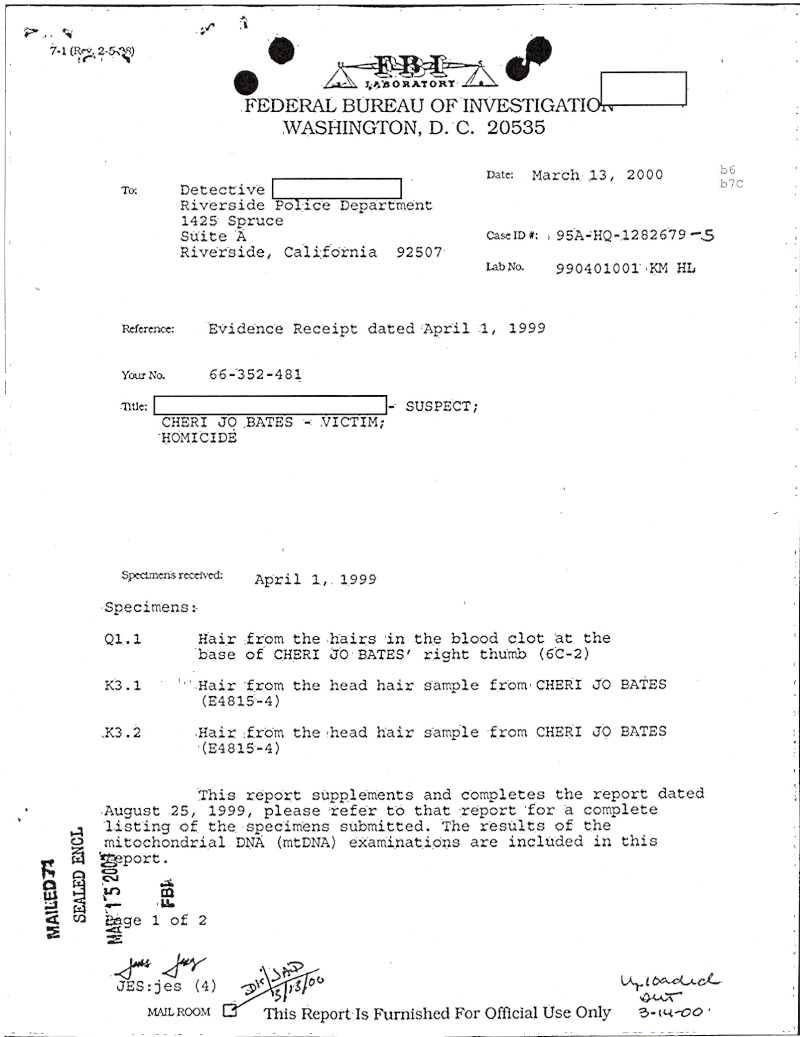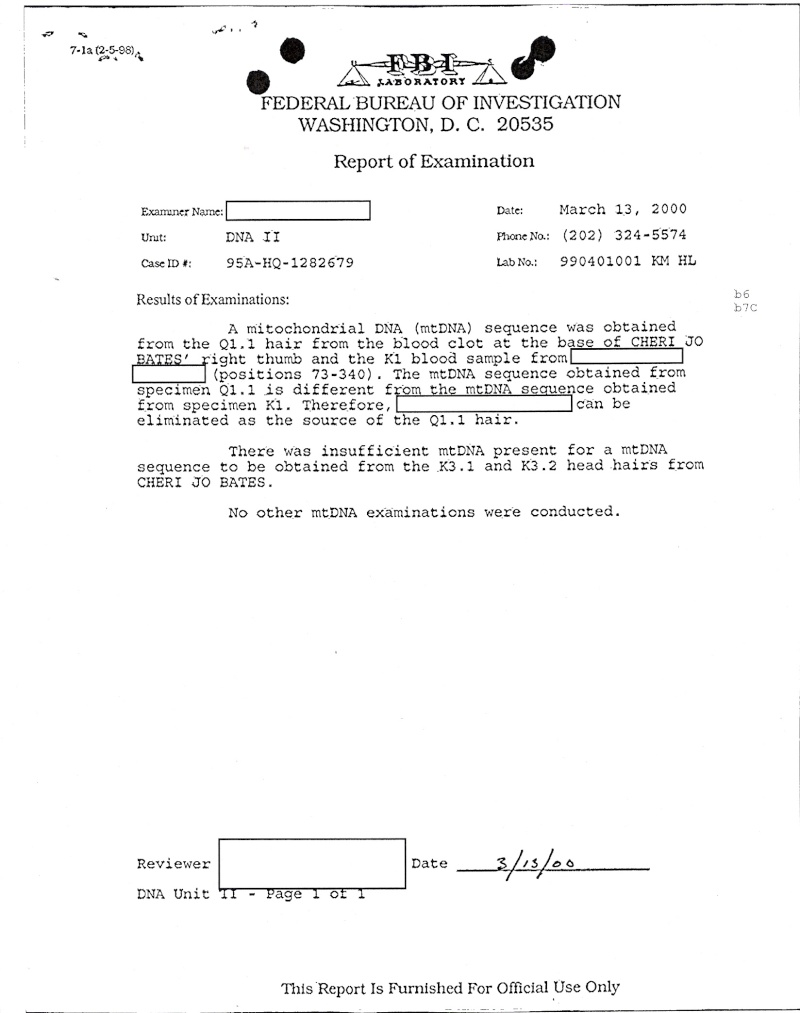 ---
Posts: 1178
Joined: Sun Sep 06, 2009 6:42 pm
Once again, I'd like to thank morf and AKWilks for their generosity and their persistence in obtaining and sharing these documents with others.
---
The MTdna sample they obtained can/can't be compared to the SFPD partial sample from the envelope.

I think I remember that it CAN'T be.
Is this correct?


(and a Thank You to Morf and AK for the document)
---
This DNA report seems to have left more questions then answers. The only thing we know for sure is that Riverside's suspect, 'Bob Barnett' was NOT the donor for the DNA in Cheri's hand. That's why RPD seems to insist that he had help killing Cheri, and the DNA must be his partner's.

I would have hoped and thought that the CA DOJ would have been a clearing house for all the various law enforcement agencies, pooling and sharing DNA,prints,suspect names,etc between all of the concerned agencies,but I do not believe that this was the case. For example, I do not know if NAPA knows exactly what evidence SFPD has, or has access to their prints or DNA, and vice versa.

RPD seemed to be thinking of a zodiac connection to the Bates case early on, but then backed off of that. We can not tell if the Bates case prints or DNA has ever been compared to any of the Zodiac case prints or DNA. As a matter of fact,I don't even know who has posession of the Bates desktop poem and letters,I am not so sure that RPD still has it,since they do not feel Cheri was a victim of the author of those, and I believe they may have turned them over to Zodiac investigators, but I am not sure where they wound up. Who has them? SFPD? CA DOJ? I know for certain that NAPA does not have them.

For those of you that may not know it, the CA DOJ has closed it's Zodiac case,and is no longer handling it (although they will assist other agencies with open z investigations with lab work,etc). So now, what happens to all of the Zodiac evidence they may have? Where does it go to now? I hope it never happens, but I wouldn't be surprised if at some point, much of the Zodiac case evidence and Bates case evidence gets lost in the shuffle.
---
Good solid info Morf, it's the only thing that matters in this case at this point.
Kudos for putting in the effort to obtain all these documents.
It just boggles the mind that the DNA and/or the hair samples would NOT be compared
by now!?!? Frustrating.
They should at least compare the hair found under the stamp with the Riverside sample, then at the
very least they could confirm it was the same perp... or eliminate the possibility.
In reality the Zodiac case is way,way down on the priority list these days I guess.
They must feel solving it is a lost cause, while other cold cases still present some hope.
Honestly I can't say that I disagree...
---
Who is online
Users browsing this forum: No registered users and 0 guests